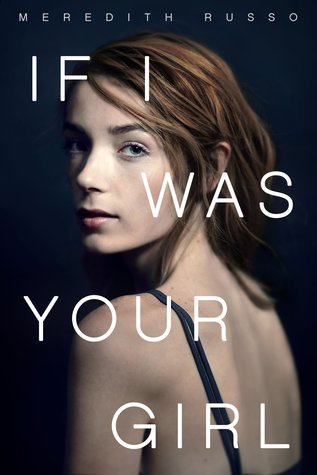 Title: If I Was Your GirlAuthor: Meredith RussoPurchase: Amazon ~ KindleRating: ☆☆☆☆☆
Synopsis:
Amanda Hardy is the new girl in school in Lambertville, Tennessee. Like any other girl, all she wants is to make friends and fit in. But Amanda is keeping a secret. There's a reason why she transferred schools for her senior year, and why she's determined not to get too close to anyone.

And then she meets Grant Everett. Grant is unlike anyone she's ever met—open, honest, kind—and Amanda can't help but start to let him into her life. As they spend more time together, she finds herself yearning to share with Grant everything about herself…including her past. But she's terrified that once she tells Grant the truth, he won't be able to see past it.

Because the secret that Amanda's been keeping? It's that she used to be Andrew.
I am beyond glad I picked this book up. I've been dying to read it for a few months now. When it came in the mail, I was so excited. This book is beautifully written. This book is life changing.
I feel like I have a better perspective with the transgender community now. I have never been against the LGBT community whatsoever. But this book shed so much light for me.
I know you shouldn't tell someone a book is important for them to read, but this book is important. I think it's important for all high school kids to read this. I think everyone needs this perspective in their mind before they try to judge a person for not being comfortable as the sex they are born with.
Amanda is such a beautiful character. She is so strong. She is gorgeous inside and out. She goes through so much in this book, it breaks my heart. She is so brave. I don't think I would have survived if I went through have the things she did.
All I have to say about this book is thank you. Thank you for teaching me new things. Thank you for teaching me to love everyone no matter their gender/sexual orientation.
Thank you Meredith Russo for writing this book.