Synopsis:
Boy meets boy. Boys become friends. Boys fall in love. An LGBTQ+ graphic novel about life, love, and everything that happens in between: this is the second volume of HEARTSTOPPER, for fans of The Art of Being Normal, Holly Bourne and Love, Simon. 
Nick and Charlie are best friends. Nick knows Charlie's gay, and Charlie is sure that Nick isn't.
But love works in surprising ways, and Nick is discovering all kinds of things about his friends, his family ... and himself.
Heartstopper is about friendship, loyalty and mental illness. It encompasses all the small stories of Nick and Charlie's lives that together make up something larger, which speaks to all of us.
This is the second volume of Heartstopper, with more to come.
---
Purchase:
---
My Review:
I definitely liked this one more than Vol. 1. I feel like it's not as reminiscence of my teenage years (emo memes). I feel like it's nice to see a story about a boy coming to terms with his sexuality. You never really get to see the fight they have to have with themselves about coming out.
This is a love story between Nick and Charlie. It's also a coming out story. It's just so beautiful in every way. It's a quick and enjoyable read. I definitely recommend this to everyone!
Heartstopper Vol. 2 delivers all the same cuteness as Vol. 1 did. It just seems a bit more mature to me and I of course, really liked that. I've been so tempted to read these as they come out on Tumblr, I would just rather purchase these and read them!
I cannot wait for the next volume!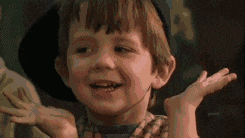 5/5 Stars
Related Post: Review: Hearstopper Vol. 1 by Alice Oseman